"Can I bring my dog?", she asked. And look how nice it was. We planned the shoot on one of the hottest days this summer. The photo's were taken in the golden hour and the blue hour. The changes are visible in the photo's. Hope you enjoy them as much as we did taking them. 
Model: Linda Buijs, location IJmuiden beach.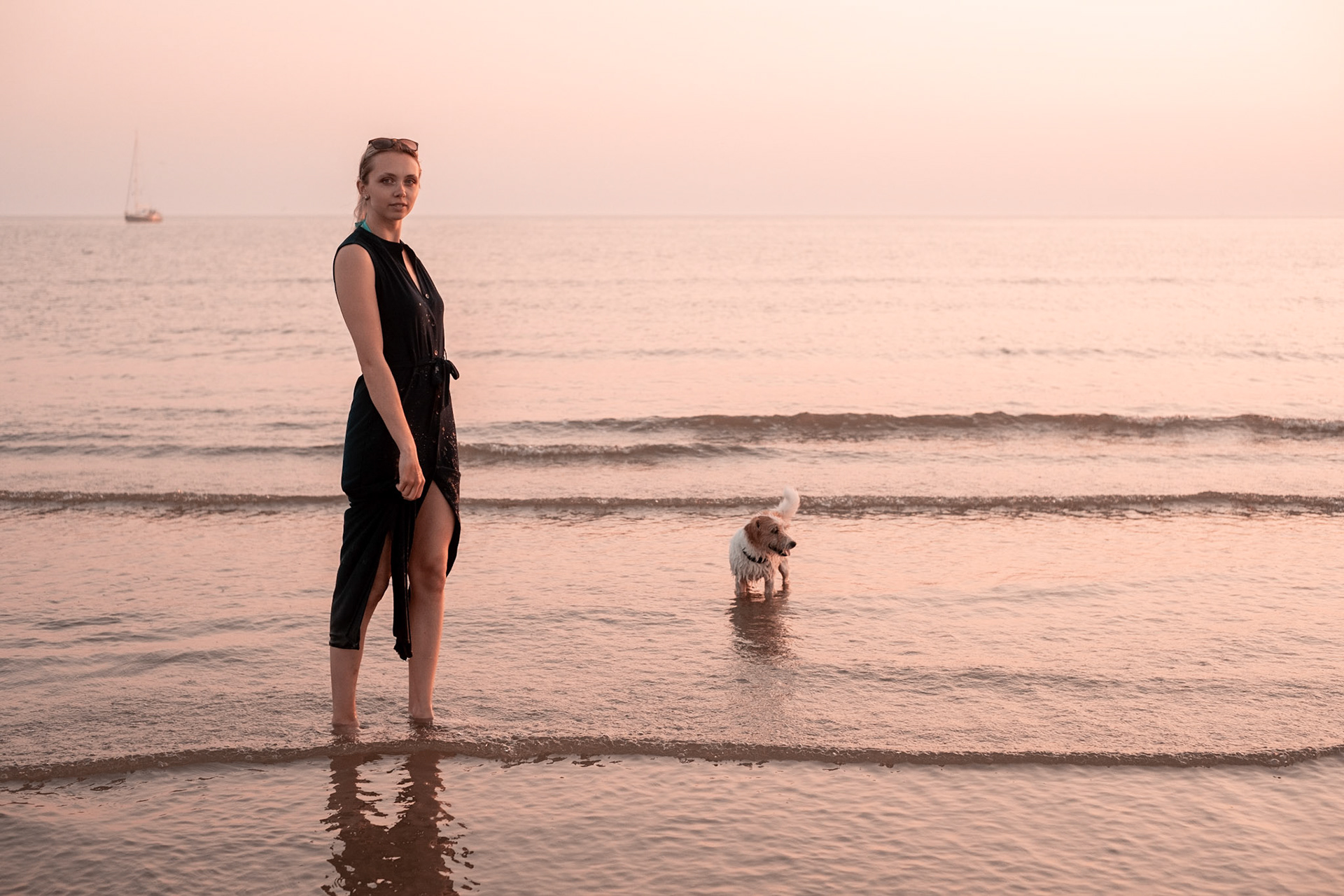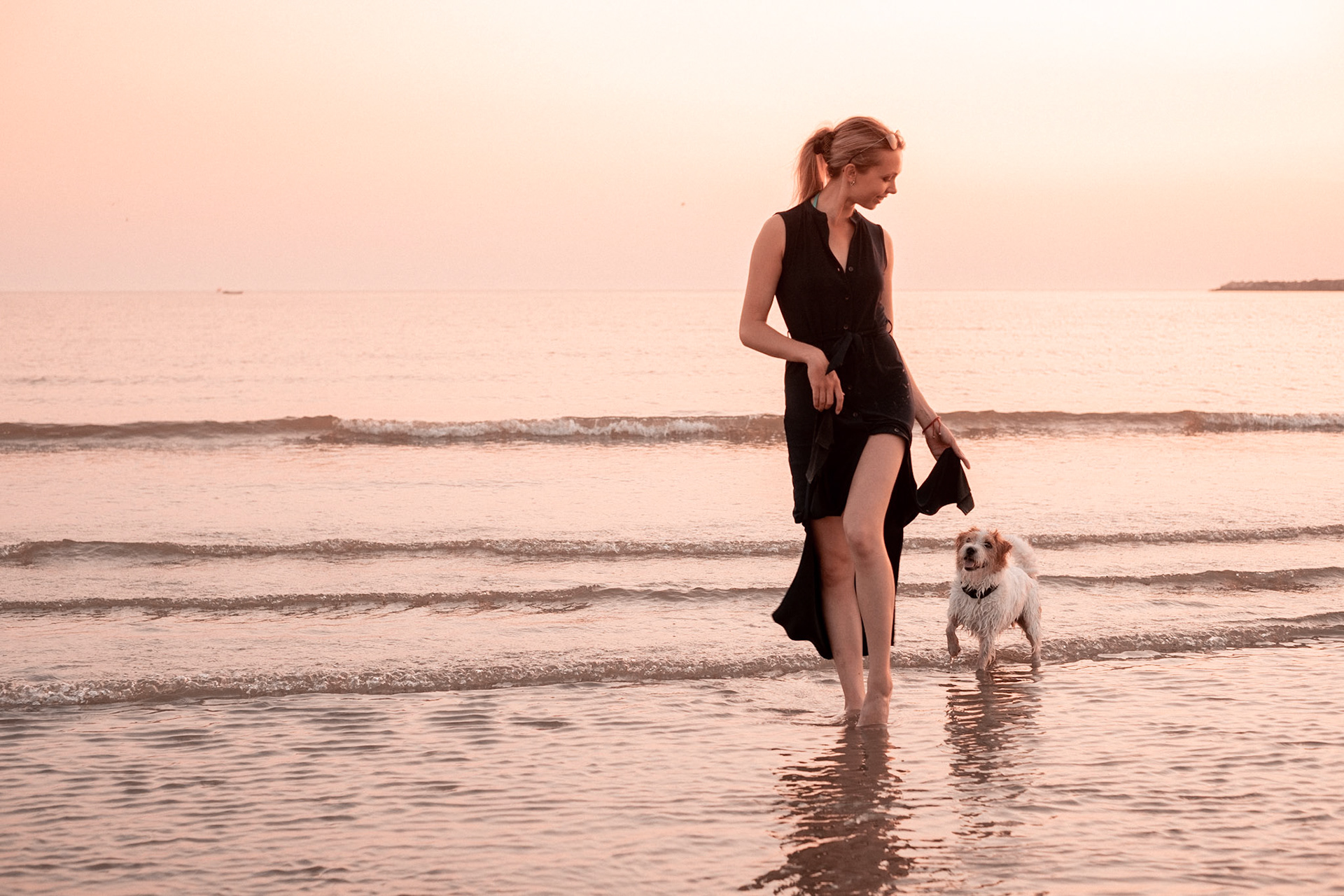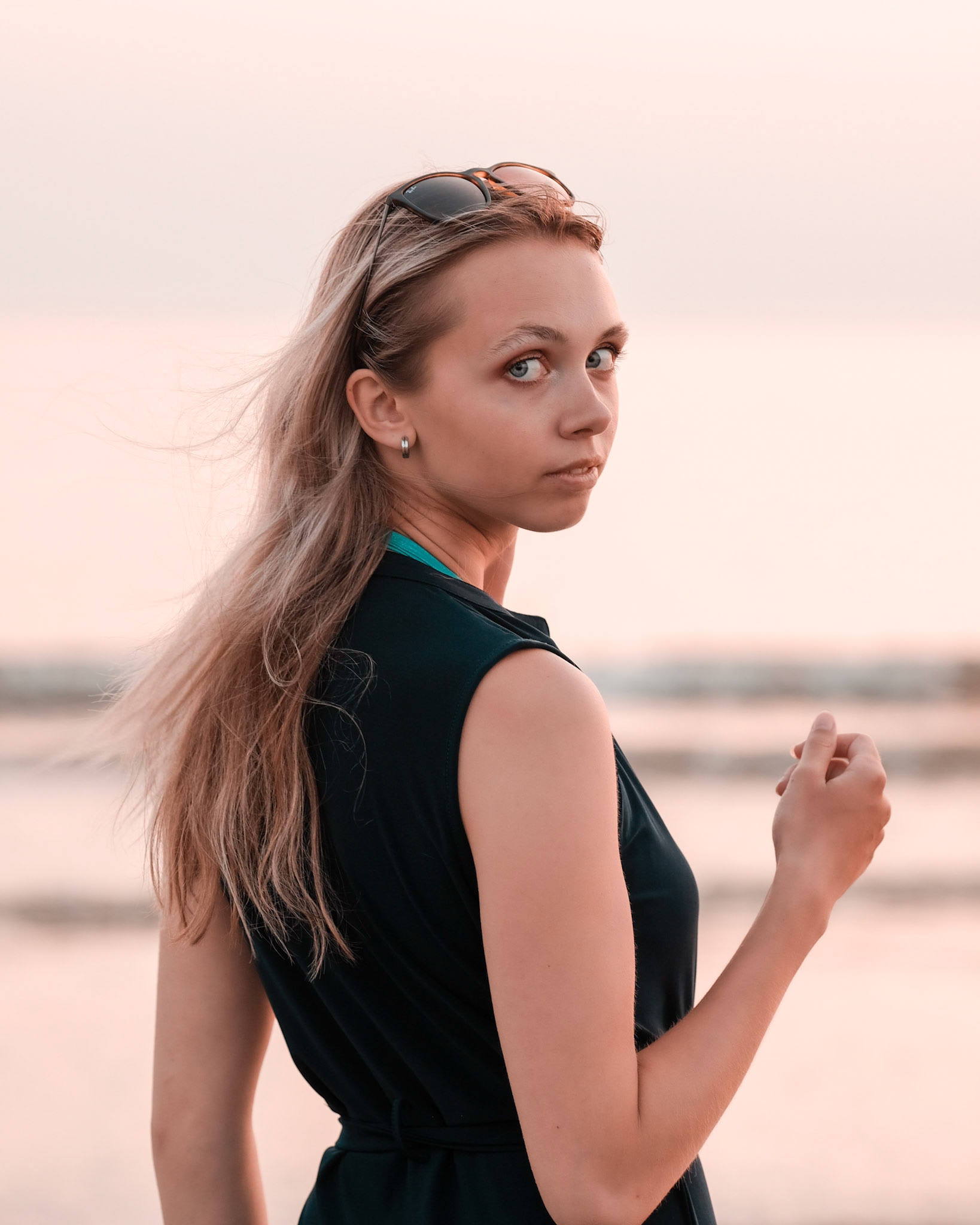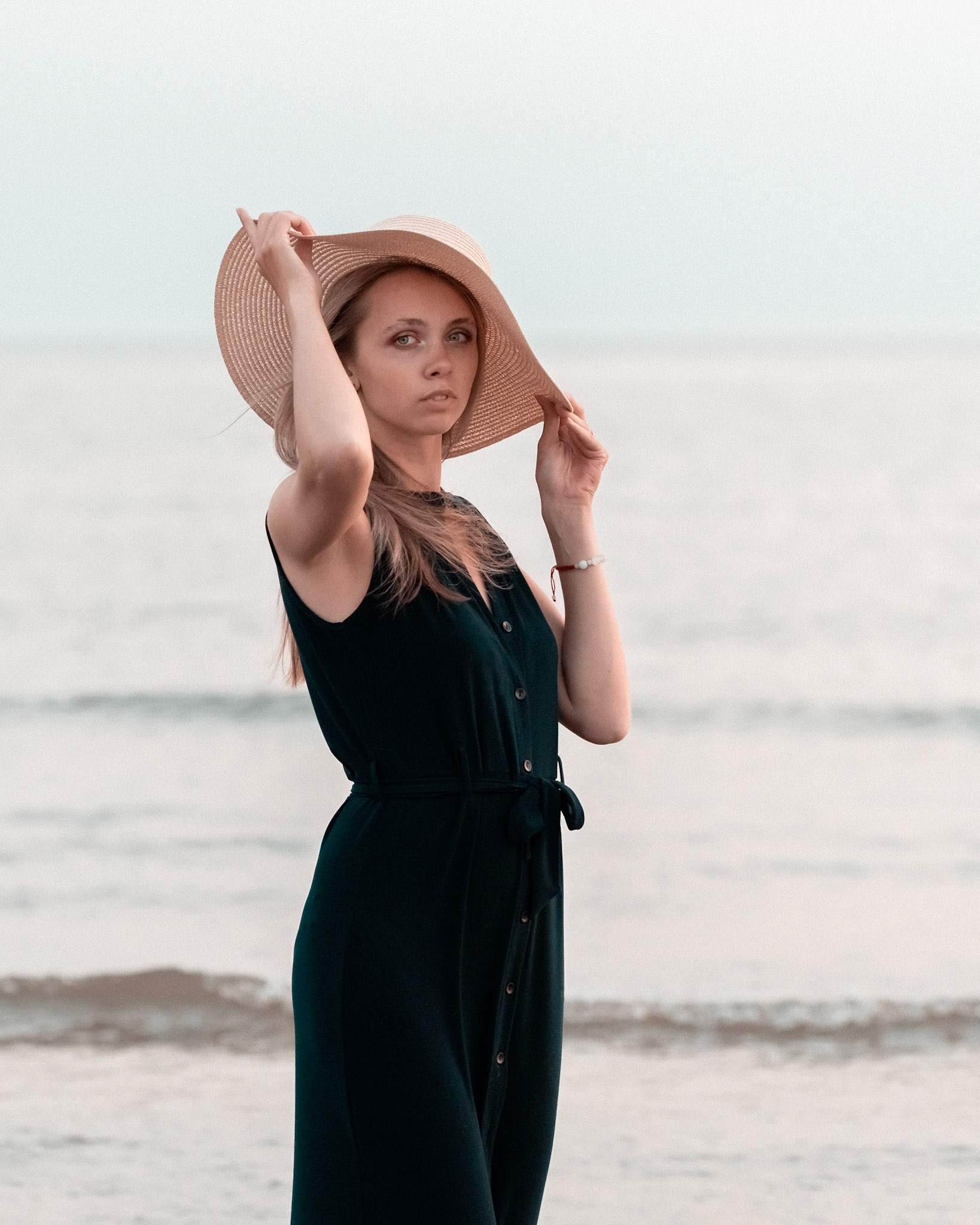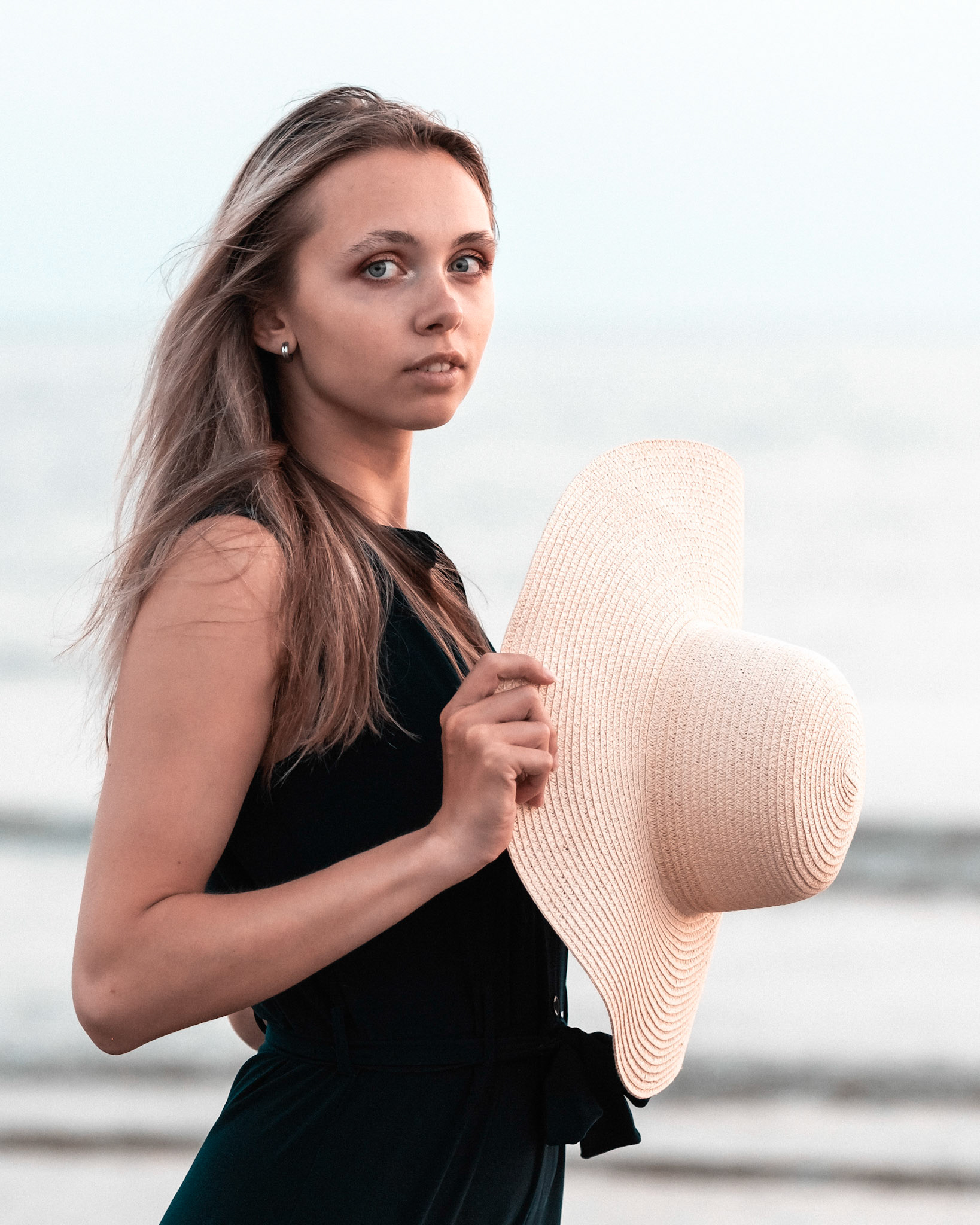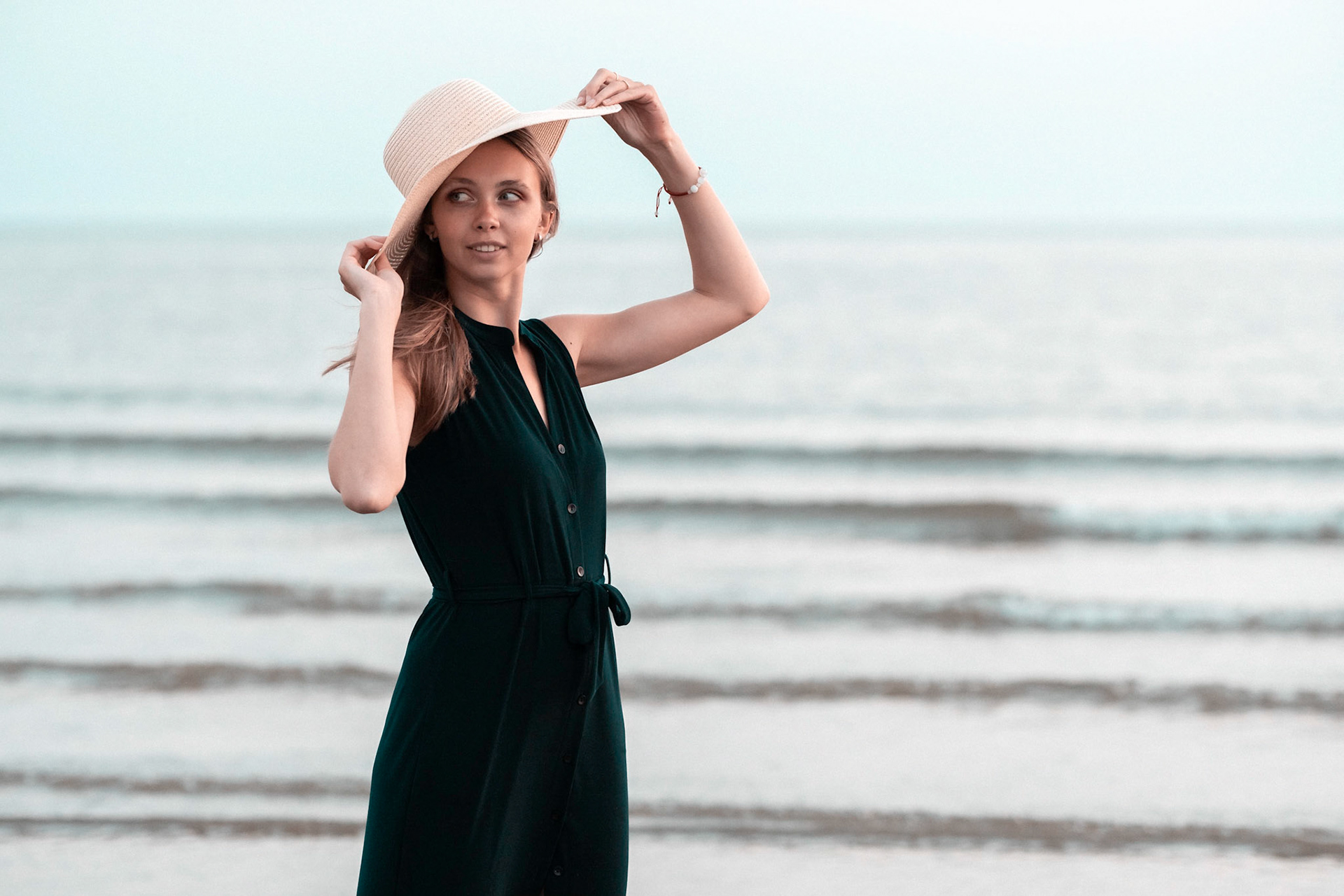 Photo's taken with Fujifilm and processed in Lightroom Classic.