The Island of Vlieland is part of the Unesco World Heritage site "Waddenzee". The western part of this island, the Vliehors, is a mini desert of 25 sq km. It stretches almost 8 km's to the west, the length varies with the level of the tide. This makes it a pretty big beach. The size is never fixed though, as it is shaped by the battering storms of the west and by the sea, with the tide rolling in twice a day.  
A small ferry from the Island of Texel lands here during the summer months. It's landing place needs to be changed from year to year as the coastline also changes form year to year. The poles that mark the jetty can be clearly seen.
During the week it serves as a practising area for Nato fighter jets using live ammo, but in the weekend everything is as quiet as it should be. Only the winds, the birds and the sea can be heard.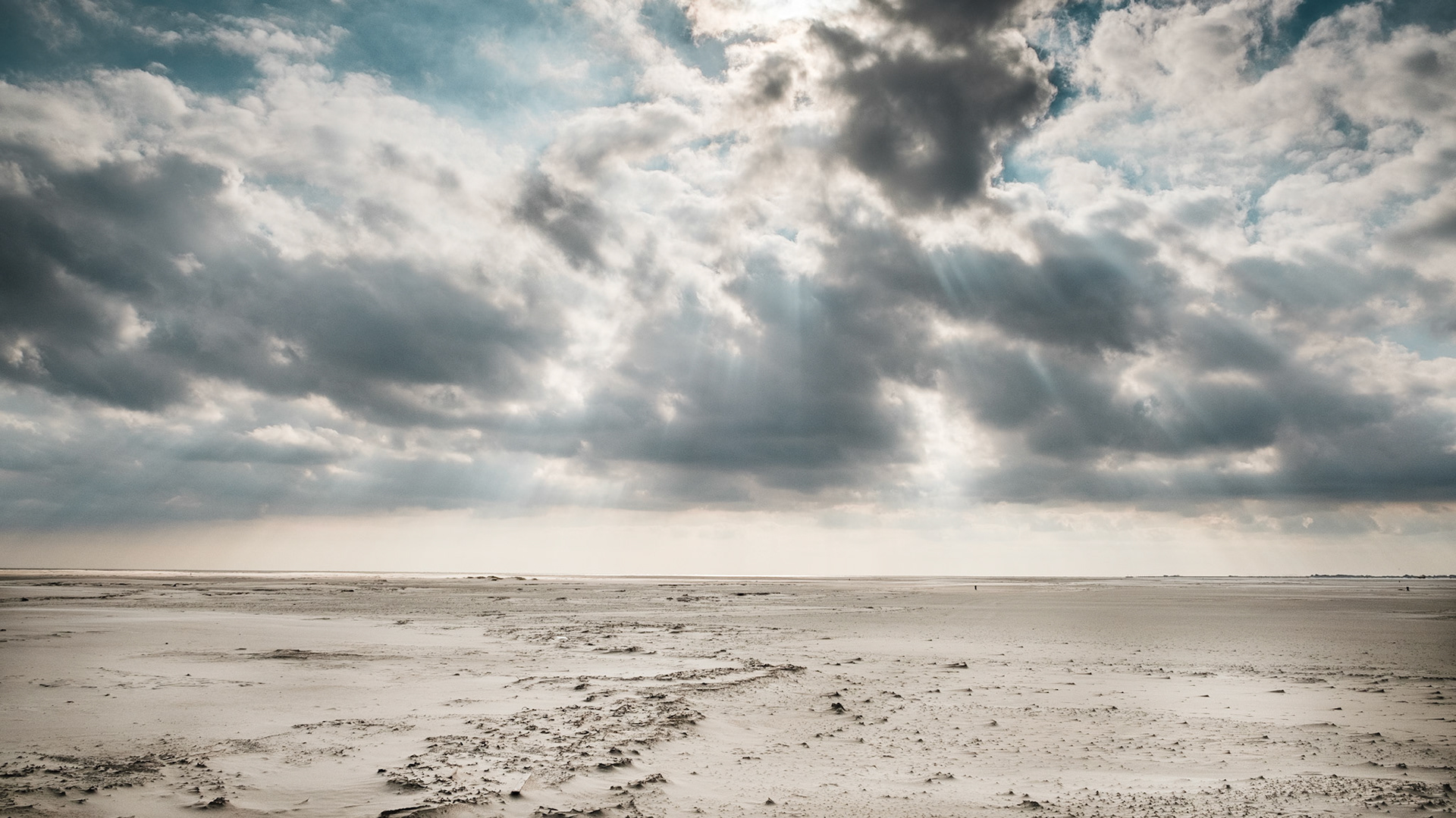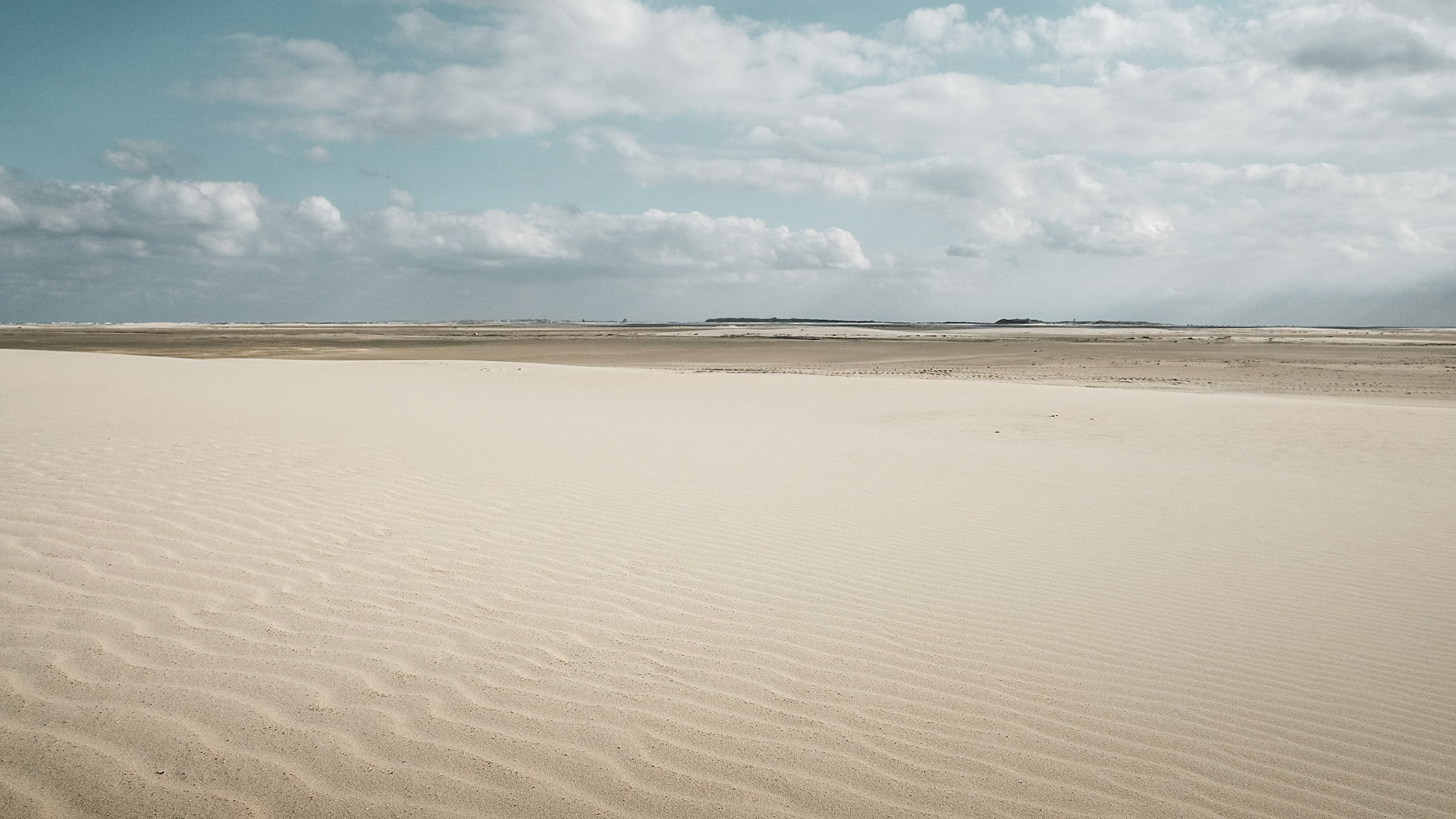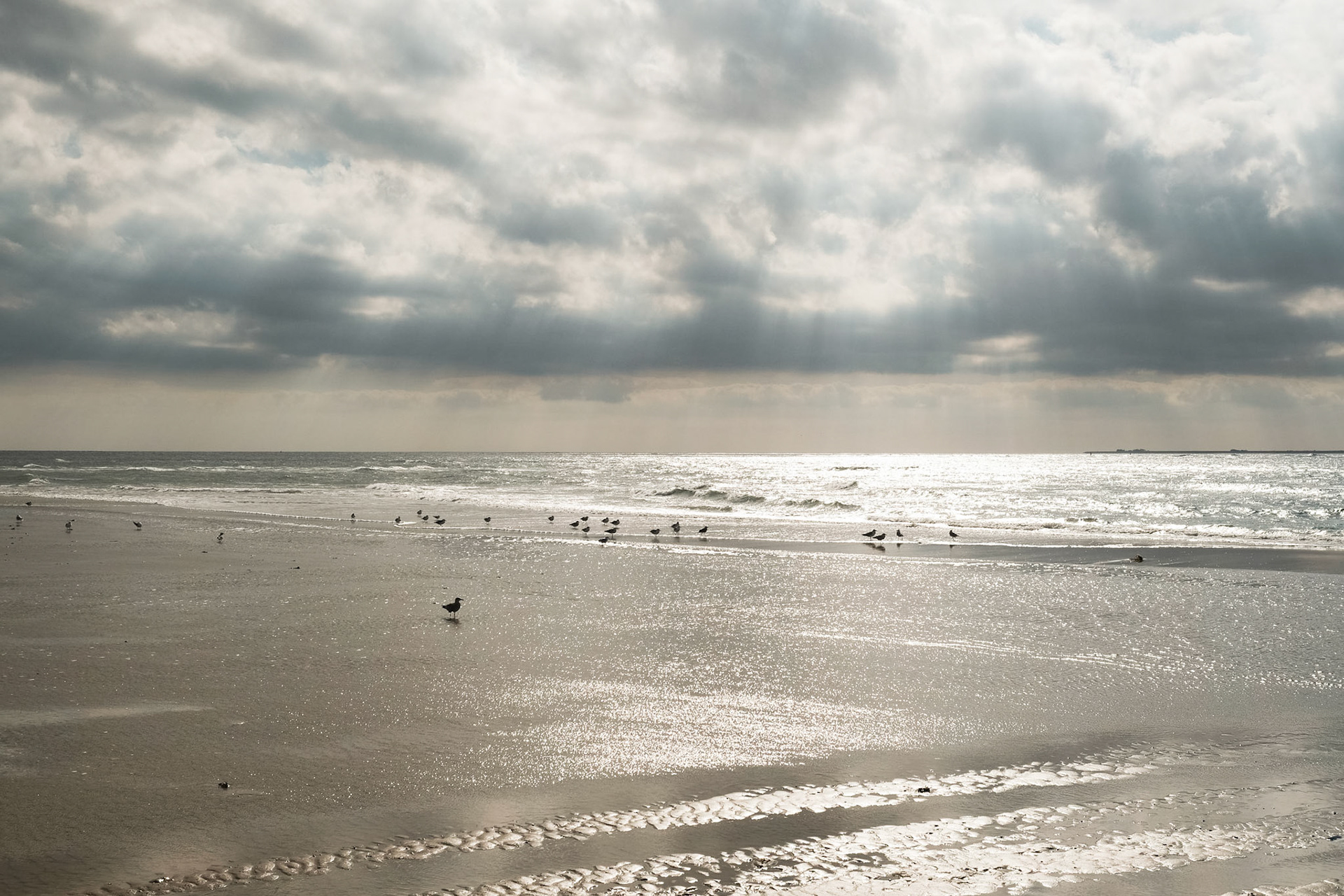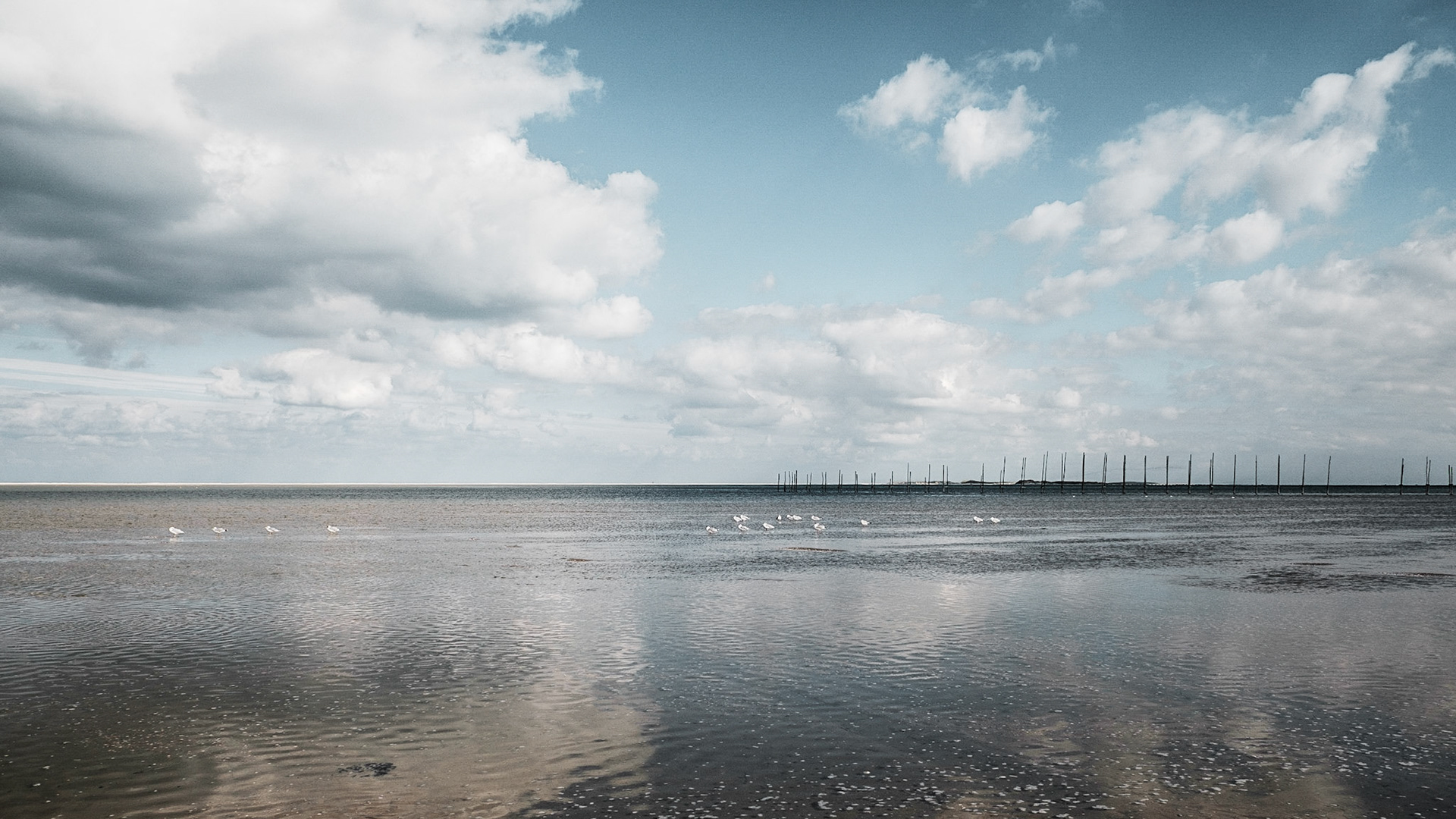 Photographs taken with Fujifilm X-T2, postprocessing in Lightroom Classic.